Leading Email List Cleaning & Email Verification Service
Our bulk email verification service is helping over 10,000 marketing teams build email sender reputation, reduce bounces and improve delivery.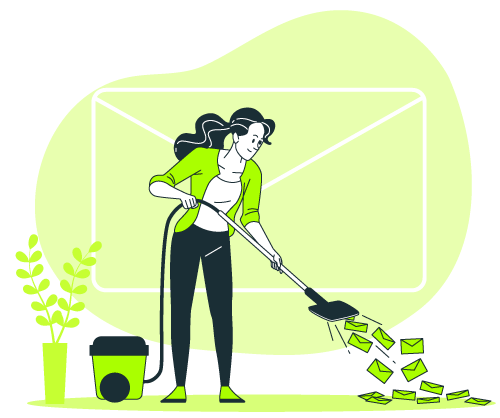 Top Email Verification Service
Run our bulk email verification tool through your list of emails to remove hard bounces and keep your mailing list clean and engaged. Result includes deliverable, invalid, accept-all and other analysis. See how easy its to validate email list in bulk.
Get free quality analysis of your list
Our list cleaning tool verifies the emails
Download the cleaned list & Send emails
High Accuracy
Multiple real-time checks ensures dependable results
Low Prices
Combined with just pay for how much emails you verify
Fast Verification
Our scalable system runs millions of parallel validations
Reliable Service
Deployed in distributed, multi-vendor cloud platform
Email Verification API
Connect to Bouncify from your app and verify emails via API
World Wide
We provide email list validation to marketers from all countries