About Company
Paam Steps : Empowering Businesses with Innovative Solutions and Seamless Services.
We are differentiated by our full-service portfolio that allows us to address, diverse customer needs and deliver an integrated, one-stop solution. Our customers work with us across service lines, using the depth and breadth of our offering to align IT strategy with their evolving business needs. We have strategic partnerships & alliances with Global majors such as Google, Microsoft, Zoho, Dropbox, Tally, have helped get closer to our vision. We are involved in providing Web development, Web Hosting, VPS Server, Cloud Solutions, Email Solution, Software Reselling.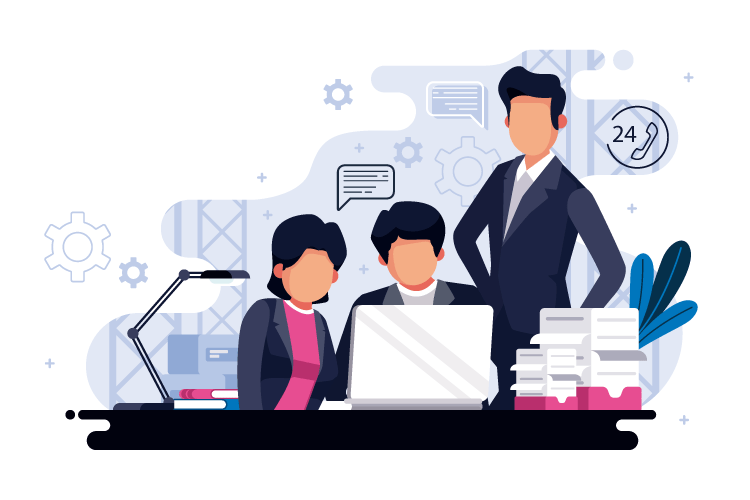 Vision
Driving Technological Transformation and Enriching Experiences for a Connected Future.
Innovation
We embrace a culture of continuous innovation, constantly pushing the boundaries of what's possible in technology. Our team is dedicated to exploring new horizons, discovering novel solutions, and applying cutting-edge approaches to deliver the best outcomes for our clients.
Integrity
At the heart of our operations lies an unwavering commitment to integrity. We believe in conducting our business with honesty, transparency, and a strong moral compass. Our clients and partners can trust us to uphold the highest ethical standards in every interaction.
Collaboration
Collaboration is the cornerstone of our success. We thrive in an environment where diverse perspectives converge to create synergy. By fostering teamwork internally and building collaborative partnerships externally, we amplify our collective capabilities to achieve remarkable results.
Client-Centricity
Our clients' success is paramount. We listen attentively to their needs, working hand-in-hand to tailor our solutions effectively. By placing our clients at the center of everything we do, we ensure that our services not only meet but exceed their expectations, delivering tangible value.
Excellence
We are driven by a pursuit of excellence in all aspects of our work. From the quality of our software solutions to the professionalism of our services, we go the extra mile to achieve outstanding results. Our commitment to excellence is a testament to our dedication to delivering nothing but the best.
Empowerment
We empower our team members to thrive and grow. By fostering an environment that encourages learning, creativity, and personal development, we enable our team to reach their full potential. This empowerment extends to our clients, as we provide them with solutions that empower their businesses for success.