Web Application Development
We provide end to end web development services, from creating a prototype to building a complex web application, redesign existing web app or migrate legacy code to newest technologies.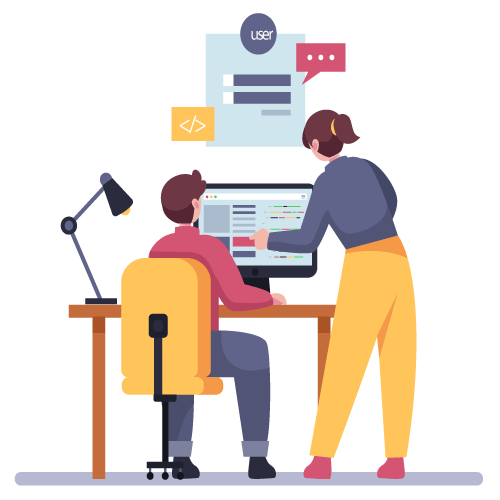 Web Development Services
Web application development is being employed widely in today's businesses across the globe. We create B2B and B2C compatible web applications to meet the business challenges. Our developers will create web application the way you need them from single page applications to customized complex web applications. Own a web application and transform your business. We offer 360 degree support in developing your web application.
Our full-stack web application developers have taken the development services to a world class quality and experience. Their experience is our asset and our asset is our confidence to serve you. Our customer-centric approach has rendered much help in the past and we know that it will hold up well in the future as well.
Custom Web App Development
We develop customised web applications for our customers. Our process ensures 360 degree support and quality maintenance. 
Web App Re-engineering
Tired of your old-school web application. We've got it covered for you. Our experts will reengineer your web app and create the best one in the industry for you.
Web App Consulting
Need some expert advice? We can help you with it. We will provide you the best web app consulting services to forge a world-class application. Join us and get upgraded.